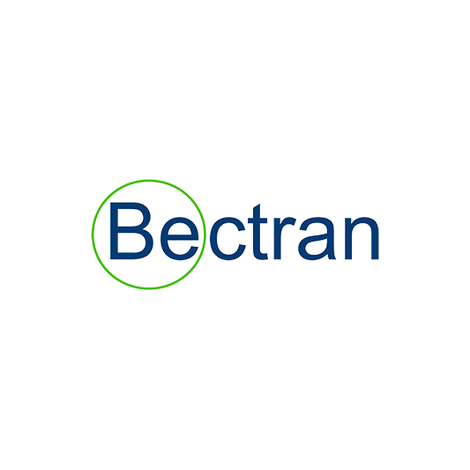 CHICAGO, Nov. 09, 2023 (GLOBE NEWSWIRE) — Bectran, the industry leader in innovative, cutting-edge technology for credit, collections and accounts receivable management, is excited to once again be a sponsor of the International Credit and Trade Finance Association (ICTF), and will exhibit our latest innovations at the ICTF14th Annual Global Credit Symposium in Ft. Lauderdale, Fla., from November 12th to 14th.
Attendees will participate in breakout sessions at the symposium on key topics such as: "Predictive Analytics in Times of Global Volatility – Navigating a Changing Economic Landscape" and "Order-to-Cash Business Processes and Functions – Outsourced and Back to Offshored and Insourced."
"Bectran is excited to be back exhibiting at another ICTF conference this year. Each event gives us the chance to connect with our fellow ICTF members, including many of our existing customers," said Sean McCaffrey, Bectran Corporate Account Executive. "This is also one of our favorite events because we get the chance to hear from experts in the industry on current international credit risk trends and the challenges companies are facing as a result."
Sean McCaffrey and Bectran representative Alexis Ortega will be available to discuss our latest advancements in the credit, collections and accounts receivable industry. Symposium attendees are welcome to stop by the Bectran booth to discuss how our automation software solution can help cut down on the cost and time of credit processing significantly, by as much as 70-90 percent.
About ICTF
ICTF works to advance the profession of international credit management by providing unmatched expertise, leadership, powerful connections, leading-edge educational programs and resources and an unparalleled forum for the exchange of information and best practices.
About Bectran
Bectran, the industry leading SaaS platform, has grown rapidly over the years to become the companion toolkit for the credit department just as CRM is for the sales department. From simple to complex organizations and SMEs to Fortune 500 companies, Bectran has helped companies cut down the time to process and approve credit by over 90% while significantly lowering the risk of credit defaults and the cost of collections.
A growing number of companies are depending on Bectran to manage their accounts receivable and collections. With significant process and task automation, companies are able to cut down the cost of collections by as much as 60-90% while accelerating the cash receipts cycle with complete and accurate cash applications.
Bectran's clients enjoy the ease, speed and cost-effectiveness of adopting the Bectran platform. New clients are onboarded in a matter of days or weeks. Credit professionals in various industries have described the Bectran platform as the future of the credit department.

Source link
The content is by Globe Newswire. Headlines of Today Media is not responsible for the content provided or any links related to this content. Headlines of Today Media is not responsible for the correctness, topicality or the quality of the content.
Subscribe us on