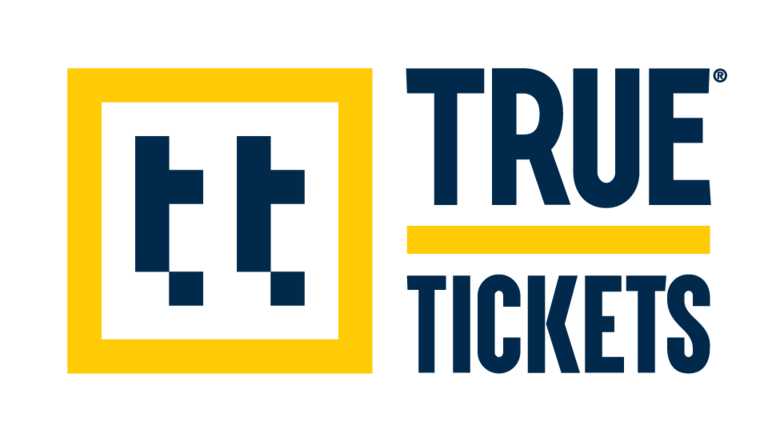 BOSTON, Sept. 26, 2023 (GLOBE NEWSWIRE) — True Tickets, a trailblazer in secure digital ticket delivery, proudly announces its groundbreaking partnership with Pacific Northwest Ballet, located in the heart of Seattle and one of the nation's largest and highly regarded ballet companies and ballet schools. This collaboration marks True Tickets' inaugural foray into the dynamic Seattle arts scene and underscores its commitment to reinventing the ticketing landscape, with a particular focus on safeguarding against ticket fraud and scalping during Pacific Northwest Ballet's highly anticipated holiday production of George Balanchine's The Nutcracker.
True Tickets' cutting-edge digital ticketing service seamlessly integrates into Pacific Northwest Ballet's current ticketing platform, introducing a new era of patron engagement and ticketing security. Ticket holders will be able to effortlessly transfer tickets to friends and family, while the system will allow the venue to maintain control and minimize unauthorized resale.
Central to this partnership is the commitment to combat ticket fraud and scalping, especially during the holiday season when Pacific Northwest Ballet's production of The Nutcracker draws eager audiences. This state-of-the-art technology will play a pivotal role in helping protect patrons from ticket fraud, ensuring that fans of The Nutcracker can experience the holiday magic without worry.
Lia Chiarelli, PNB's Chief Marketing and Advancement Officer shared, "Pacific Northwest Ballet's partnership with True Tickets will improve the ticketing experience for our audience. Too often, audience members purchase tickets from third-party ticket resellers without realizing they're not purchasing directly from PNB. They often pay inflated prices and receive subpar customer service. True Tickets' technology offers a level of security and protection that has largely been out of reach for non-profit arts organizations until True Tickets."
Ken Lesnik, Head of Business Development at True Tickets, expressed, "Collaborating with Pacific Northwest Ballet is a momentous occasion for True Tickets as we make our debut in Seattle. We are dedicated to revolutionizing the ticketing industry, and working alongside such a prestigious institution is an honor. We look forward to providing Pacific Northwest Ballet's audiences with an effortless and secure ticketing experience."
About True Tickets
True Tickets is a secure contactless digital ticketing service that puts venues and event organizers in control of their tickets and in communication with their true audience. True Tickets' business-to-business solution easily integrates with Tessitura, the unified enterprise system for arts and cultural institutions, empowering performing arts centers, theatres, ballets, orchestras, and more to leverage the power of digital-native tickets to ensure extraordinary live experiences for their guests. With True Tickets, these institutions can set rules and track ticket custody, limit the excesses of the secondary market, and restore direct relationships between their audiences and the live events they love. For additional information, please visit True-Tickets.com or follow True Tickets on Twitter or LinkedIn.
About Pacific Northwest Ballet
Pacific Northwest Ballet, one of the largest and most highly regarded ballet companies in the United States, was founded in 1972. In July 2005, Peter Boal became artistic director, succeeding Kent Stowell and Francia Russell, artistic directors since 1977. The Company of nearly fifty dancers presents more than 100 performances each year of full-length and mixed repertory ballets at Marion Oliver McCaw Hall in Seattle and on tour. The Company has toured to Europe, Australia, Taiwan, Hong Kong, Canada, and throughout the United States, with celebrated appearances at Jacob's Pillow and in New York City and Washington DC. For more information, please visit www.PNB.org.
Media Contacts:
True Tickets
Crystal Henderson
crystal@thepresshouse.com
Pacific Northwest Ballet
Gary D. Tucker
gtucker@pnb.org

Source link
The content is by Globe Newswire. Headlines of Today Media is not responsible for the content provided or any links related to this content. Headlines of Today Media is not responsible for the correctness, topicality or the quality of the content.
Subscribe us on