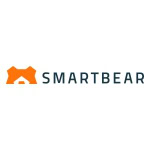 Partnership gives enterprises in India greater access to market leading SmartBear software development and visibility tools
BANGALORE, India–(BUSINESS WIRE)–#AI—SmartBear, a leading provider of software development and visibility tools, announced a strategic partnership with Netpoleon, a leading provider of value-added technology solutions across the Asia Pacific (APAC) region. The partnership is part of SmartBear's continued investment to build a world-class engineering center of excellence in the region, including the recent opening of its new office space in Bangalore to accommodate the company's growing team.
"We were impressed with Netpoleon's vision, strategy, and capacity to execute," said Ed Greenwood, Director of International Channel Sales at SmartBear. "We look forward to working closely with them to meet the increased demand we see in the market for our solutions, especially those that support the rapid acceleration of digital transformation and ecommerce initiatives. An ideal partner for SmartBear, we are delighted Netpoleon is joining our expanding network, and we look forward to broadening our reach in India with this partnership."
Modern businesses demand intuitive and innovative software testing, including test automation and performance testing. Netpoleon now includes SmartBear in its portfolio of market leading solutions.
"Netpoleon is excited to partner with SmartBear, which provides market-leading technology tools and solutions, especially in the QA and testing space," said Mohan Kumar TL, Director at Netpoleon India. "We are confident that our clients will benefit from the use of SmartBear tools which will bring tremendous value in digital transformation and ecommerce strategic initiatives."
SmartBear strategic partners are part of a globally growing network of solution providers, including distributors, consultants, systems integrators (SI), technology deployment consultancies, and value-added resellers (VARs).
To learn more about the SmartBear Partner Program, visit: https://smartbear.com/partners/overview/
About Netpoleon India (TechKnowLogic Consultants India Private Limited)

Netpoleon India is a part of Netpoleon Group, a Value-Added Distributor (VAD) of network security products, headquartered in Singapore with various full-fledged offices in Australia, Indonesia, Malaysia, Myanmar, New Zealand, Philippines, Thailand, and Vietnam. We have constantly reinvented ourselves to keep abreast with the dynamic needs of the evolving IT landscape. In the process, Netpoleon has established itself as a regional player and a leader in the Southeast Asian network and cybersecurity industry. Through the strong partnership with channel partners, Netpoleon has gained a strong foothold in several highly demanding industries: the financial services sector where data protection is a key competitive edge for the businesses, the telecommunication sector which is a critical information infrastructure, and the public sector where a highly secure and protected environment is required to protect governmental classified information. For more information, visit www.netpoleons.com.
About SmartBear

SmartBear provides a portfolio of trusted tools that give software development teams around the world visibility into end-to-end quality through test management and automation, API development lifecycle, and application stability, ensuring each software release is better than the last. Our award-winning tools include SwaggerHub, TestComplete, BugSnag, ReadyAPI, Zephyr, PactFlow, and Stoplight, among others. SmartBear is trusted by over 16 million developers, testers, and software engineers at 32,000+ organizations – including innovators like Adobe, JetBlue, FedEx, and Microsoft. With an active peer-to-peer community, we meet customers where they are to help make our technology-driven world a better place. SmartBear is committed to ethical corporate practices and social responsibility, promoting good in all the communities we serve. Learn more at smartbear.com, or follow on LinkedIn, Twitter, or Facebook.
All trademarks recognized.
Contacts
Tracy Wemett

BroadPR

+1-617-868-5031

tracy@broadpr.com
The content is by Business Wire. Headlines of Today Media is not responsible for the content provided or any links related to this content. Headlines of Today Media is not responsible for the correctness, topicality or the quality of the content.
Subscribe us on