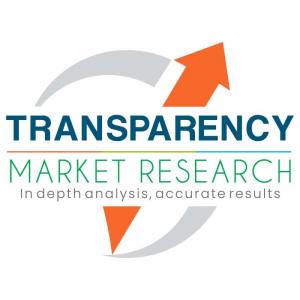 Smart Vehicle Cabin Market
Increase in demand for next-generation vehicles and rise in awareness about road safety.
WILMINGTON, DOWNTOWN, UNITED STATES, October 26, 2023 /EINPresswire.com/ — Transparency Market Research Inc. – The Global Smart Vehicle Cabin Market was valued at US$ 67.0 Billion in 2022 and is projected to expand at a CAGR of 9.2% from 2023 to 2031. Rise in demand for cutting-edge, connected, and autonomous technologies in vehicles is fueling the global market.
Fleet management, vehicle tracking, and driver or passenger monitoring are the main uses of smart car cabins. Growing consumer awareness of cutting-edge safety features in cars is driving industry expansion.
A smart vehicle cabin system is equipped with advanced technologies. It comprises in-cabin monitoring system or a number of sub-systems such as occupant monitoring system or driver monitoring system. These sub-systems are either part of a centralized processing unit or function as independent systems with their own sensors.
Get a Sample Copy of the Smart Vehicle Cabin Market Research Report https://www.transparencymarketresearch.com/sample/sample.php?flag=S&rep_id=82009
Key Findings of Study
Growing Interest in Next-Generation Automobiles The demand for next-generation vehicles is rising as a result of consumers' growing preference for cars with cutting-edge safety features. These cars include AI-powered interiors that provide a number of advantages, including enhanced driver safety and experience as well as intelligent in-car assistance.
Modern car technologies are making traveling more enjoyable for both drivers and passengers. For example, Daimler AG's MBUX Interior Assistant uses a gesture input system powered by AI to improve occupant interaction with the car. Thus, throughout the forecast period, the market's size is expected to increase due to the integration of cutting-edge technology and the growth in the use of next-generation vehicles.
Raising Awareness of Vehicle Safety: Over the last several years, there has been a notable growth in the number of vehicles on the road. Transportation departments have been compelled by this to put in place suitable safety measures in order to lessen traffic jams and the frequency of traffic accidents. Therefore, it is projected that in the near future, demand for smart cabin systems in automobiles will be fueled by the need for increased vehicle safety.
Passenger Vehicles' Smart Cabin System Integration During the forecast period, the passenger vehicle segment is anticipated to hold the largest share of the global market based on the type of vehicle. Globally, there is a steady increase in demand for passenger cars, including sedans, hatchbacks, and utility vehicles. Manufacturers are beginning to embrace the idea of equipping passenger cars with smart cabins.
Smart Vehicle Cabin Market – Key Driving Factors
An increase in the demand for autonomous, intelligent, and networked car technologies

In the coming years, there will probably be a rise in demand for cars that are next generation and equipped with cutting-edge technology like artificial intelligence. This will likely lead to an expansion of the smart vehicle cabin industry.

Key Players
HARMAN International, Analog Devices, Inc., BlackBerry Limited, HYUNDAI MOBIS, Panasonic Corporation, SenseTime, Texas Instruments Incorporated, Valeo, Jungo, Xilinx, Xperi Corporation, Yanfeng Automotive Interiors, General Motors, Jaguar (JRL), NXP Semiconductors NV, Bitsensing Inc., Robert Bosch Inc., Infineon Technologies, Denso Corporation, and Smart Radar System.
Inquire or Share Your Questioned If Any Before the Purchasing This Report- https://www.transparencymarketresearch.com/sample/sample.php?flag=EB&rep_id=82009
Market Segmentation:
Application

Cabin Conditioning

In-cabin Monitoring

Infotainment

Wireless Connectivity

Haptic HMI

Others
Component/System

Display

HVAC

Speaker

Lighting

Sensor

Others
Vehicle Type

Passenger Vehicle

Hatchback

Sedan

Utility Vehicle

Light Commercial Vehicle

Heavy-duty Truck

Bus & Coach
Propulsion

ICE Vehicle

Gasoline Vehicle

Diesel Vehicle

Electric Vehicle

Battery Electric Vehicle (BEV)

Hybrid Electric Vehicle (HEV)

Plug-in Hybrid Electric Vehicle (PHEV)
Market Segmentation: By Geographical Analysis
The Middle East and Africa (GCC Countries and Egypt)

North America (the United States, Mexico, and Canada)

South America (Brazil etc.)

Europe (Turkey, Germany, Russia UK, Italy, France, etc.)

Asia-Pacific (Vietnam, China, Malaysia, Japan, Philippines, Korea, Thailand, India, Indonesia, and Australia)
Some of the key aspects that the study analyzes and sheds light are:
Which regions are witnessing rise in investments in the supply chain networks?

Which countries seems to have benefitted from recent import and export policies?

Which regions have witnessed decline in consumer demand due to economic and political upheavals?

Which are some the key geographies that are likely to emerge as lucrative markets?

Which regions are expected to lose shares due to pricing pressures?

Which regions leading players are expected to expand their footprints in the near future?
Have Any Query? Ask to Analyst: https://www.transparencymarketresearch.com/sample/sample.php?flag=ASK&rep_id=82009
More Trending Reports by Transparency Market Research –
DNA and Gene Cloning Services Market: Gene and DNA cloning has proven to be an invaluable tool for genetics researchers in the last few years. Advancements in genetic engineering and cloning methods have led to changes in the genome sequences of microorganisms, enabling the production of chemicals with various research and therapeutic applications.
Artificial Limbs Market: Artificial limb prosthetics are devices used to replace the function of a missing limb. These devices are primarily employed to replace missing or malformed hands or legs. The most common reasons for amputation are vascular diseases, diabetes, cancer, and trauma.
Nikhil Sawlani
Transparency Market Research Inc.
+ +1 518-618-1030
email us here
Visit us on social media:
Twitter
LinkedIn
YouTube
The content is by EIN Presswire. Headlines of Today Media is not responsible for the content provided or any links related to this content. Headlines of Today Media is not responsible for the correctness, topicality or the quality of the content.
Subscribe us on