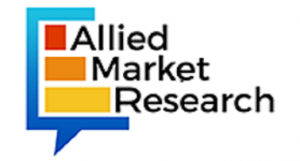 Semi-Autonomous & Autonomous Bus Market by Level of Automation : Global Opportunity Analysis and Industry Forecast, 2025-2035
NEW CASTLE, DELAWARE, UNITED STATES, September 1, 2023/EINPresswire.com/ — The semi-autonomous & autonomous bus market is segmented into Level of Automation, Mode Of Operation, Application and Propulsion Type.
Semi-autonomous and autonomous bus market controls all the safety functions on its own as it can sense the driving conditions of the surrounding. Semi-autonomous bus is operated on a longer distance with less human effort. It helps the driver to regain controls by providing sufficient transition time. In addition, bus can help reduce traffic congestion.
Furthermore, autonomous driving technology helps to reduce errors made by drivers. An autonomous vehicle also known as self-driving vehicle uses artificial intelligence (AI) software, light detection & ranging (LiDAR), RADAR, and cameras to sense the current environment and navigate by forming an active 3D map of that environment. The sensor technology in autonomous driving plays a crucial role as it can scan the surrounding environment more efficiently than human senses. Such factors are expected to lead to the growth of the semi-autonomous & autonomous bus market in the near future.
???????? ?????? ?? ???????? ?????? : https://www.alliedmarketresearch.com/request-sample/7529
Factors such as improved safety coupled with the reduction in traffic congestion, development of intelligent transport system, and growth of connected infrastructure are anticipated to boost the growth of the global semi-autonomous & autonomous bus market during the forecast period. However, software failures associated with automotive sensors, and high manufacturing cost and data management challenge for autonomous vehicle are expected to hinder the growth of the global semi-autonomous & autonomous bus industry during the forecast timeframe. Moreover, development of smart cities, and supportive government regulations are expected to create an opportunity for the semi-autonomous & autonomous bus market in the near future.
The semi-autonomous & autonomous bus market is segmented on the basis of level of automation, mode of operation, application, propulsion type, and region. By level of automation, it is divided into Level 1, Level 2, Level 3, Level 4, and Level 5. By mode of operation, it is segmented into semi-autonomous, and autonomous. By application, it is divided into shuttle, intracity, and intercity. By propulsion type, the market is divided into electric, and hybrid. By region, the market is analyzed across North America, Europe, Asia-Pacific and LAMEA.
??????? ???????? ???????? ?????? ??? : https://www.alliedmarketresearch.com/semi-autonomous-and-autonomous-bus-market/purchase-options
The key players that operate in this semi-autonomous & autonomous bus market are AB Volvo, Aptiv, BMW, Continental Ag, Denso Corporation, EASYMILE, Intel Corporation, MERCEDES-BENZ GROUP AG, NAVYA Group, NVIDIA Corporation, NXP Semiconductors, PROTERRA, Qualcomm Technologies Inc., Robert Bosch GmbH, Scania, Teague, and ZF Friedrichshafen AG.
???????? ?????? ??????? ???? ????????? ?? ??????? ??????????
Autonomous vehicles have several advantages over traditional vehicles from improved safety to reduction in fuel and traffic congestion and emissions. An autonomous bus is installed with a number of sensors including LiDAR, RADAR, camera, and GPS. These sensors are short range (providing details of moving objects near the vehicle) as well as long range (providing details of high-speed oncoming vehicles) to help a vehicle sense any object or obstacle in its way, thus eliminating chances of accidents.
Autonomous vehicles can also help reduce traffic congestion. On the basis of a study by University of Illinois, it was proved that one autonomous vehicle stuck in traffic congestion with 20 other human driven vehicles can ease the congestion by controlling the pace of the vehicle. Fuel consumption also reduces with use of autonomous vehicles as fuel use increases when the vehicle slows down. Thus, reduction in traffic congestion and improved fuel efficiency due to self-driving buses are expected to boost the growth of the self-driving bus market. This in turn is expected to drive the growth of the semi-autonomous and autonomous bus market.
??????? ?????? ?????? : https://www.alliedmarketresearch.com/purchase-enquiry/7529
?????? ?? ????????? ??????????????
With the rapid adoption of Internet of Things (IoT), transportation infrastructure across the globe is evolving quickly. Companies such as Cisco and IBM, have created digital platforms, which can automate street and traffic lights, optimize trash pickup, and augment surveillance.
For instance, installation of IoT sensors in the streets of Las Vegas has managed to control traffic congestion and solve environmental issues. Connected infrastructure includes car parking, toll booths, and smart-street and traffic lights. Thus, growth of connected infrastructure creates favorable conditions for adoption of autonomous bus, which, in turn, drives the growth of the semi-autonomous & autonomous bus market. Connected vehicles are equipped with advanced automotive systems such as navigation systems, GPS tracking, and automotive telematics devices through which they can exchange information wirelessly not only with other vehicles and supporting infrastructure but also with vehicle manufacturers or third-party service providers, although customers are more likely to entrust their data to OEMs than to newer players. Moreover, demand for connected cars is increasing worldwide and buyers are willing to pay more for connected features. Vehicle dealers benefit from connected vehicle technology as they receive alerts on their systems when their connected vehicle customers are due for service.
This allows them to follow up with their customers to take care of regular maintenance and repairs. Automotive telematics aids manufacturers to create high-value services for consumers and play a vital role in connected car technology. Popularity of automotive telematics is getting bigger and is gaining momentum across developed and developing nations globally. Big market players from the telecommunications and automotive industry are quite active in the market. They are largely working in the telematics segment and creating superior solutions in infotainment and navigation fields.
In Thailand, Toyota has already launched G-BOOK, a telematics smartphone application. Moreover, in November 2020, Pioneer was selected under the Program for Strengthening Overseas Supply Chains to create more robust supply chains, particularly in Asia. Hence, increase in demand for connected vehicles and infrastructure is expected to fuel growth of the tire semi-autonomous and autonomous market in the future.
???? ????????????? ???? ??? ???? ?????????? ????????? ??? ?????????? ???????
Autonomous vehicle consists of more than 50 sensors including LiDAR, RADAR, and camera, which are installed all around the vehicle and help build a safety circumference. Any obstacle approaching the vehicle can be immediately detected using these sensors. However, these sensors are not economically priced. A high quality long range LiDAR can even cost up to $75,000. And apart from the hardware cost, the vehicle also needs software, which can extract information from the sensors and control the vehicle. Therefore, vehicle production and large-scale deploy with cost-effective hardware pose to be major challenges for the manufacturers.
?????????? ?????????? ???????????
Smart cities have experienced considerable growth across the globe. Emergence of disruptive technologies such as IoT and connected devices also lead to development of smart transportation in smart cities. Advancements in IoT and cloud-based platforms have led to significant investment in smart cities. Several countries focus on transportation under smart cities initiative. For instance, Chinese government is working on programs for an autonomous driving revolution. Around 300 Chinese cities, which include Xinjiang and Nanjing, have introduced smart-city projects out of which 93 of the smart city projects are focused on public transportation.
These could potentially use its connected infrastructure to focus on building autonomous vehicles and shared-driving models on the road. Furthermore, in September 2017, Baidu, a China-based technology company announced a $1.52 billion autonomous-driving initiative, which is called "Apollo Fund." This initiative is investing in 100 autonomous driving projects. Such projects for autonomous driving technology is expected to provide lucrative opportunity for semi-autonomous & autonomous bus market during the forecast period.
??? ???????? ??? ????????????
This report provides a quantitative analysis of the market segments, current trends, estimations, and dynamics of the semi-autonomous & autonomous bus market analysis from 2025 to 2035 to identify the prevailing semi-autonomous & autonomous bus market opportunities.
The market research is offered along with information related to key drivers, restraints, and opportunities.
Porter's five forces analysis highlights the potency of buyers and suppliers to enable stakeholders make profit-oriented business decisions and strengthen their supplier-buyer network.
In-depth analysis of the semi-autonomous & autonomous bus market segmentation assists to determine the prevailing market opportunities.
Major countries in each region are mapped according to their revenue contribution to the global market.
Market player positioning facilitates benchmarking and provides a clear understanding of the present position of the market players.
The report includes the analysis of the regional as well as global semi-autonomous & autonomous bus market trends, key players, market segments, application areas, and market growth strategies.
??? ?????? ???????
Bosch, Scania, AB VOLVO, LOCAL MOTORS, APTIV, Qualcomm, NAVYA, PROTERRA, DAIMLER, EASYMILE, 2GETTHERE, Intel, NVIDIA, BMW, Continental, NXP, Denso
????-?????????? & ?????????? ??? ?????? ?????? ??????????
?? ????? ?? ??????????
Level 1, Level 2, Level 3, Level 4, Level 5
?? ???? ?? ?????????
Semi Autonomous, Autonomous
?? ???????????
Shuttle, Intracity, Intercity
?? ?????????? ????
Electric, Hybrid
?? ??????
North America (U.S., Canada, Mexico)
Europe (Germany, France, Russia, Netherlands, United Kingdom, Poland, Spain, Rest of Europe)
Asia-Pacific (China, India, Japan, South Korea, Asean, Rest of Asia-Pacific)
LAMEA (Brazil, UAE, Saudi Arabia, South Africa, Rest of LAMEA)
David Correa
Allied Analytics LLP
1 800-792-5285
email us here
Visit us on social media:
Facebook
Twitter
LinkedIn
The content is by EIN Presswire. Headlines of Today Media is not responsible for the content provided or any links related to this content. Headlines of Today Media is not responsible for the correctness, topicality or the quality of the content.
Subscribe us on