WILMINGTON, Del., Oct. 25, 2023 (SEND2PRESS NEWSWIRE) — Secured Signing, a leading provider of Remote Online Notarization (RON) solutions for Real Estate, Legal, Generic Notary transactions, is delighted to announce its official Approved Technology Providers as a RON solution for Delaware Notaries. With this approval, notaries can seamlessly utilize Secured Signing to notarize documents for their clients online, all from the convenience of their homes or offices.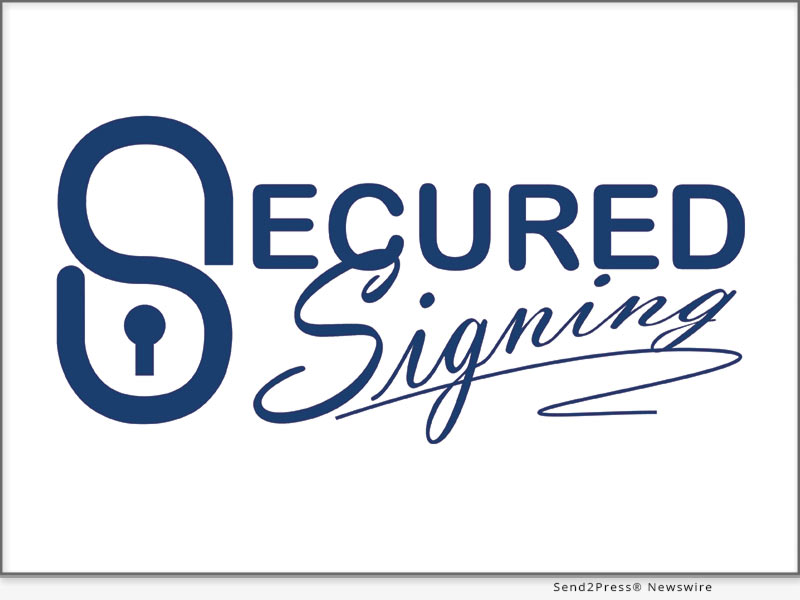 Image Caption: Secured Signing.
RON, short for Remote Online Notarization, is a contemporary, secure, and highly efficient method for notarizing documents. At Secured Signing, we harness innovative technology to confirm the identities of all signers, ensuring the utmost accuracy in the notarization process. Our user-friendly and intuitive process guarantees a seamless experience for signers of all backgrounds and preferences.
Key Features of Secured Signing's RON Platform:
Simultaneous Visual and Audio Transmission: Secured Signing's platform enables real-time visual and audio communication, ensuring a clear and efficient notarization process.
Evidence of Document Integrity: Using X509 Digital Signatures, Secured Signing offers robust protection against any unauthorized changes or tampering with your documents.
Live, Real-Time RON Sessions: The notarization process on the Secured Signing platform is live and conducted in real-time, ensuring a secure and efficient experience.
Recorded RON Sessions: Every RON session is securely recorded, providing an added layer of protection and evidence.
"We are thrilled to be approved as a RON vendor for the state of Delaware," stated Mike Eyal, CTO and Founder at Secured Signing. "We are committed to providing notaries with a convenient, secure, and affordable solution for notarizing documents online. We are excited to offer the Secured Signing platform to the state of Delaware and contribute to modernizing the notarization process."
Secured Signing proudly holds membership with the National Notary Association (NNA) and actively participates in events hosted by organizations such as ALTA, MBA, and ABA.
Secured Signing's latest approval in Delaware is yet another significant milestone in our mission to deliver efficient RON solutions to notaries and their clients. This achievement further underscores our unwavering dedication to extending the reach of our services. Secured Signing's Remote Online Notarizations platform is approved in 39 States.
About Secured Signing:
Secured Signing is a trusted provider of Remote Online Notarization (RON) services, dedicated to simplifying the notarization process while ensuring the highest standards of security and authenticity. As an industry leader, Secured Signing offers state-of-the-art technology solutions for notaries, clients, and customers alike.
To learn more about Secured Signing and explore their RON services, please visit the company's website at https://www.securedsigning.com/.
For inquiries, please contact:
800 W. EI Camino Real, Suite 180 Mountain View, CA 94040. +1 408-769-6018
RELATED LINKS:
https://www.securedsigning.com/ron-software/
https://www.securedsigning.com/notary-software/core-features/ron-remote-online-notarization/
###
MEDIA ONLY CONTACT:
(not for print or online)
Lianca van Oudtshoorn, +1 408-769-6018, lianca.vo@securedsigning.com
News Source: Secured Signing
Source link
Subscribe us on