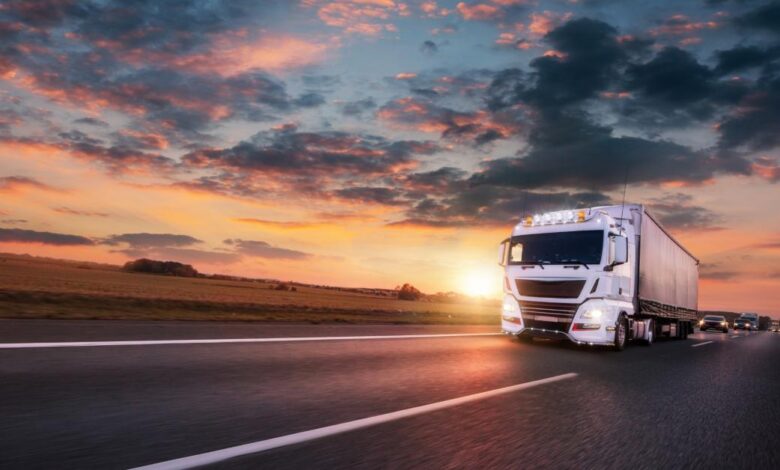 BROOKLYN, NEW YORK, USA, November 12, 2023 /EINPresswire.com/ — According to IMARC Group's latest research report, titled "Refrigerated Trucks Market: Global Industry Trends, Share, Size, Growth, Opportunity and Forecast 2023-2028," offers a comprehensive analysis of the industry, which comprises insights on the refrigerated trucks market. The report also includes competitor and regional analysis, and contemporary advancements in the market. The global refrigerated trucks market size reached US$ 9.3 Billion in 2022. Looking forward, IMARC Group expects the market to reach US$ 13.0 Billion by 2028, exhibiting a growth rate (CAGR) of 5.7% during 2023-2028.
Refrigerated Trucks Market Overview:
Refrigerated trucks, commonly known as "reefers," are specialized vehicles designed to transport perishable goods at specific temperatures. They are engineered with built-in refrigeration systems that maintain a controlled environment, ensuring that the products remain at their optimum temperature throughout the transit. These trucks come in various sizes and configurations, from small vans for local deliveries to large trailers for long-haul shipments.
Essential aspects of refrigerated trucks encompass their insulation quality, temperature control precision, and energy efficiency. Their primary advantage lies in preserving the freshness and quality of perishable items like food, pharmaceuticals, and certain chemicals, thereby preventing spoilage and ensuring the safe delivery of goods. This ability to maintain product integrity during transportation has positioned refrigerated trucks as an indispensable asset in supply chains across multiple sectors.
Get Sample Copy of Report at – https://www.imarcgroup.com/refrigerated-trucks-market/requestsample
Refrigerated Trucks Market Trends:
The global refrigerated trucks market is majorly driven by the escalating demand for fresh and frozen foods, especially with the global rise in consumption of dairy, meat, and seafood products. Additionally, the burgeoning e-commerce sector, particularly in the grocery and pharmaceutical segments, necessitates efficient cold chain logistics, further providing a boost to the market for refrigerated trucks.
Along with this, the growing emphasis on reducing food wastage and ensuring vaccine efficacy during transport has also underscored the importance of these vehicles. Apart from this, technological advancements in telematics and IoT are ushering in smart refrigerated trucks that offer real-time monitoring, predictive maintenance, and enhanced energy efficiency. Furthermore, the shift towards sustainability is fostering innovations in electric and hybrid refrigerated truck designs, reflecting the market's alignment with environmental imperatives.
Browse Full Report With TOC: https://www.imarcgroup.com/refrigerated-trucks-market
Key Market Segmentation:
Competitive Landscape with Key Players:
• Chereau
• Eicher Motors Limited
• Hyundai Hong Kong Co. Limited
• Mahindra & Mahindra Limited
• Tata Motors Limited
Type Insights:
• Light Commercial Vehicle
• Medium Commercial Vehicle
• Heavy Commercial Vehicle
Application Insights:
• Food and Beverage
• Pharmaceuticals
• Chemicals
• Others
Tonnage Capacity Insights:
• Less Than 10 Tons
• 10-20 Tons
• More Than 20 Tons
Breakup by Region:
• North America (United States, Canada)
• Asia Pacific (China, Japan, India, Australia, Indonesia, Korea, Others)
• Europe (Germany, France, United Kingdom, Italy, Spain, Others)
• Latin America (Brazil, Mexico, Others)
• Middle East and Africa (United Arab Emirates, Saudi Arabia, Qatar, Iraq, Other)
Key Highlights of the Report:
• Market Performance
• Market Outlook
• Porter's Five Forces Analysis
• Market Drivers and Success Factors
• SWOT Analysis
• Value Chain
• Comprehensive Mapping of the Competitive Landscape
Note: If you need specific information that is not currently within the scope of the report, we can provide it to you as a part of the customization.
Browse More Reports:
• Rubber Market Outlook Research Report
• Food Packaging Market Outlook Research Report
• https://www.imarcgroup.com/nanocellulose-market
• https://www.imarcgroup.com/esports-market
• https://www.imarcgroup.com/mushroom-market
Who we are:
IMARC Group is a leading market research company that offers management strategy and market research worldwide. We partner with clients in all sectors and regions to identify their highest-value opportunities, address their most critical challenges, and transform their businesses.
IMARC's information products include major market, scientific, economic and technological developments for business leaders in pharmaceutical, industrial, and high technology organizations. Market forecasts and industry analysis for biotechnology, advanced materials, pharmaceuticals, food and beverage, travel and tourism, nanotechnology and novel processing methods are at the top of the company's expertise.
Elena Anderson
IMARC Services Private Limited
+ +1 631-791-1145
email us here
Source link
The content is by EIN Presswire. Headlines of Today Media is not responsible for the content provided or any links related to this content. Headlines of Today Media is not responsible for the correctness, topicality or the quality of the content.
Subscribe us on