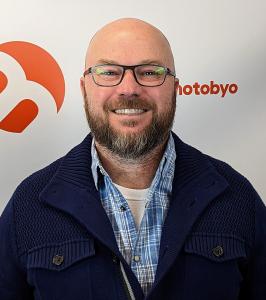 George Lekas is the Founder & COO of Motobyo®, the automotive marketplace powerhouse designed for everyday consumers, not dealers.
Motobyo is the new, tech-driven and consumer-focused way to buy and sell used cars online.
The impact of dealers' struggles in finding quality vehicles directly affects consumers in search of the right car."
— George Lekas, Founder & COO of Motobyo
PHILADELPHIA, PA, UNITED STATES, November 6, 2023 /EINPresswire.com/ — The struggle to find good used cars, combined with havoc in the auto industry overall, has changed the way everyday people look for their next vehicle.
Recent news stories in publications as varied as the Wall Street Journal, Automotive News, and Headlight.news have noted that the COVID-19 pandemic lockdowns, shortages of semiconductors for new cars, and shutdowns of new car manufacturing due to the pandemic as well as recent auto workers strikes have stressed the market for new cars, leading to unprecedented demand for used vehicles.
Quality used cars are still available – but buyers have to look beyond traditional sources.
Private party transactions on Motobyo, the automotive marketplace designed for consumers, buck current industry trends as a beacon of practicality and value by circumventing the traditional supply chain and connecting used car buyers directly to sellers.
"The impact of dealers' struggles in finding quality vehicles directly affects consumers in search of the right car," said George Lekas, Founder and Chief Operating Officer of Motobyo. "When dealers can't locate good cars to sell, it results in a limited selection of less desirable vehicles. These cars tend to be older, have higher mileage, less attractive color combinations and options, and less appealing histories. Given these circumstances, consumers often find themselves with limited choices, forced to select from the available, albeit less desirable, options."
Motobyo, the online marketplace powerhouse, boasts a remarkable selection of high-quality used vehicles, providing discerning customers with both better value and superior choices. The revolutionary Motobyo platform enables buyers to go directly to the source, the private party used car seller, bypassing the traditional dealer model and the undesirable inventory brought on by the stressed industry supply chain.
Buyers can choose from hundreds of quality used vehicles each day on Motobyo, with brands including Toyota, Jeep, Ford, Chevrolet, Volkswagen, Nissan, Honda, and more – providing buyers with a diverse selection of available inventory.
Motobyo has designed a platform that saves used car buyers time, money and hassles by eliminating inefficiencies embedded in the auto industry with technology that delivers value for everyday consumers.
To see all the cars for sale today, and to learn more about Motobyo, visit https://motobyo.com.
© 2023 Motobyo. Motobyo® is a registered trademark of Motologiq, Inc.
Jim DeLorenzo
Jim DeLorenzo Public Relations
+1 215-266-5943
jim@jhdenterprises.com
Visit us on social media:
Facebook
Twitter
LinkedIn
Instagram
YouTube
Motobyo COO & Founder George Lekas and CEO Ron Averett talk about the reasons they started the company and what is next!
The content is by EIN Presswire. Headlines of Today Media is not responsible for the content provided or any links related to this content. Headlines of Today Media is not responsible for the correctness, topicality or the quality of the content.
Subscribe us on