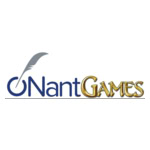 One of the industry's newest studios brings a unique geolocation role-playing game (GRPG) mobile experience into players' hands
EL SEGUNDO, Calif.–(BUSINESS WIRE)–NantGames is excited to announce MythWalker, the first title developed and published by this new game studio.
MythWalker is a unique geolocation fantasy RPG which will be released on iOS and Android devices. It is set on Mytherra, a fantastic parallel world to Earth, and players are recruited by a powerful being, known only as The Child, to investigate attacks on her planet. As the game host, The Child sends players on mystical quests and adventures to uncover the truth about the attackers, explore the connection and shared histories between the two worlds, and lead Mytherra's heroes in defending their home.
A closed beta will be available starting November 15 in Australia, with other regions being added throughout 2024. Sign up at MythWalker.com.
The first chapter of a memorable story and journey:
This closed Beta will allow players access to explore a variety of gameplay features. There are three hero species to pick from: The Wulven, a loyal dog-folk; the Annu, a magical bird-like people; and Mytherran Humans, who are versatile and well-rounded. Players have a choice of three playable classes – the Warrior, the Spellslinger, and the Priest – each with different strengths and combat capabilities to accommodate different play styles. With more than 60 adversaries to discover at various locations and biomes, players will have plentiful opportunities to experiment with different moves, spells, and weapons.
Mining and woodcutting minigames allow players to collect materials that can be used or sold in Hyport, their home city. Players can craft and upgrade weapons and armor at Stanna's Forge, under the tutelage of Gem Stanna the Blacksmith. Or they can visit Mad's Market, the city's general store, to buy and sell items with the retired Wulven adventurer Madra "Mad" MacLachlan.
Later beta tests will offer additional gameplay modes, including social features, multiplayer/co-op, story quests, characters, and more.
"Our small and passionate team has been working on this game for almost four years, and it's very exciting to share MythWalker with the world finally. There's an opportunity to innovate in the geolocation game space, and we are fully committed to bringing players meaningful experiences through gaming and exploring the world we live in. This is just the beginning for NantGames and MythWalker. We have a robust roadmap full of new features and surprises throughout the year, and we are dedicated to making this a rewarding, highly engaging, and fun experience for all players to enjoy," said Mike Madden, Executive Producer at NantGames.
NantG Mobile, LLC, a member of the NantWorks family of companies, has set its cornerstone on the nexus of tech, entertainment, and gaming. Utilizing existing Nant technologies and IP, NantGames seeks to impact both the games industry and eSports. Through creative problem-solving, NantGames will produce new gameplay possibilities and deliver high-quality games for everyone. NantGames aims to become a leading entertainment technology innovator in the games industry.
Contacts
Jen Hodson

NANT

Jen@nant.com
562-397-3639
Source link
The content is by Business Wire. Headlines of Today Media is not responsible for the content provided or any links related to this content. Headlines of Today Media is not responsible for the correctness, topicality or the quality of the content.
Subscribe us on