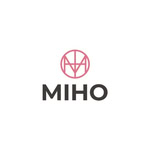 A safe and elasticity-enhancing breast massager designed for healthcare and correction.
DAEJEON, South Korea–(BUSINESS WIRE)–#BreastCare—Miho Biztech, a health and beauty equipment company, introduces Vitalbra, Korea's exclusive all-in-one breast care product.
Vitalbra is a private breast care massager designed to complement breast volume and elasticity, helping to enhance breast elasticity, boost breast volume, and prevent breast aging. This beauty device employs both vacuum pressure and EMS low-frequency stimulation, helping customers achieve a healthy and beautiful feminine image at home by improving breast volume and elasticity easily and safely.
The massager uses powerful 3-level sound pressure to lift breast tissue and provides low-frequency massage to the target area to increase blood circulation and supply nutrients, improving volume and elasticity.
The patented double silicone dome, designed to complement the body's curves, is exceptionally light at 380 grams, allowing customers to use it for long periods of time without the need for an auxiliary bra.
Vitalbra has been clinically validated for its elasticity-enhancing function, safety, and effectiveness, without adverse reactions. Furthermore, its unique double silicone technology with a 0.8-mm-thick natural silicone protection film minimizes adverse effects such as skin problems, even under high pressure.
Hong Eui-kwon, CEO of Miho Biztech Co., Ltd., said, "Miho Biztech developed Vitalbra, a multifunctional chest massager with a patented double silicone safety net, to address the stress caused by small breasts, a major concern for women worldwide who pursue beauty, as well as the inconvenience of adding thick bra pads, the fear of implant surgery, and the financial burden. We aspire to make it easier for all women to maintain and care for healthy, beautiful breasts at home."
For more information about Miho Biztech, please visit its website: http://www.mihobth.com/.
Contacts
EDL ENTERPRISE for Miho Biztech Co., Ltd.

Sujin Lee

lsj@edl.co.kr
The content is by Business Wire. Headlines of Today Media is not responsible for the content provided or any links related to this content. Headlines of Today Media is not responsible for the correctness, topicality or the quality of the content.
Subscribe us on