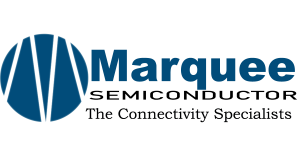 MILPITAS, CALIFORNIA, UNITED STATES, October 2, 2023 /EINPresswire.com/ — Marquee Semiconductor, a global leader in chip design solutions, is delighted to announce its collaboration with the Singapore Semiconductor Industry Association (SSIA), a pivotal step that reflects Marquee's commitment to fostering the growth and advancement of the semiconductor ecosystem in Singapore. SSIA is the voice of Singapore's semiconductor industry and is committed to support this important sector in Singapore in order to facilitate substantial growth of the whole semiconductor economy of the country.
By becoming a member of the SSIA, Marquee Semiconductor reinforces its investment to promoting innovation, and technological excellence within the Singaporean semiconductor landscape. This partnership aims to leverage Marquee's experience and expertise to drive the development of cutting-edge solutions that will further elevate Singapore's position as a hub for semiconductor innovation.
Marquee Semiconductor, headquartered in Silicon Valley, provides spec to silicon design services in semiconductor with a specialization and focus on high-speed connectivity protocols and chiplet-based designs. Since its inception in 2021, the company's approach has been very unique, both top-down and bottom-up, in scaling up its R&D efforts in Singapore. In the top-down approach, the company strives to hire experienced engineers to drive the customer solution and support from Singapore. In the bottom-up approach, the company's connection with local universities support to hire top talents that go through company's state-of-the-art "Learning Management System (LMS)" for engineering and culture training. Such an approach inculcates a habit to innovate, supports scalability of the R&D center, and thus the long-term growth of the company in the region.
"Singapore has a vibrant and sophisticated semiconductor industry that continues to be a key pillar of our economy. We are pleased to have Marquee be part of our ecosystem to contribute to the growth of the sector and nurture local talents. In this regard, industry associations such as the SSIA play a key role in facilitating connections and knowledge exchange amongst companies and I look forward to more new collaborations between Marquee and our local ecosystem players." said Ms. Elaine Teo, Senior Vice President, Investment Facilitation Division, Singapore Economic Development Board.
"We are delighted to welcome Marquee Semiconductor as the newest addition to our esteemed network of members at SSIA. Their presence will further enhance the semiconductor ecosystem in Singapore and the region. We are excited about the opportunity to collaborate with Marquee Semiconductor to further grow our ecosystem. With their cutting-edge technology and innovative solutions, we are confident that they will contribute immensely to the growth of our industry. Additionally, we are committed to working closely with them, providing the necessary support to scale their operations here." Expressed, Ang Wee Seng, Executive Director of SSIA.
"Through this collaboration with SSIA along with company's strong R&D presence in Silicon Valley, and other global locations, the company is well positioned in Singapore to scale-up a team of high caliber workforce and work with local customers and partners to develop chiplet-based solution. Marquee Semiconductor will actively participate in knowledge-sharing initiatives, industry events, and collaborative projects aimed at propelling the growth of the semiconductor ecosystem in Singapore." Said Purna Mohanty, CEO, Marquee Semiconductor.
For more information about Marquee Semiconductor and its innovative chip design solutions, please visit https://marqueesemi.com/.
About Marquee Semiconductor
As a global semiconductor services company headquartered in Silicon Valley, we specialize in connectivity-related designs for SoC/Chiplets and FPGAs. Our services range from staff augmentation to turnkey solutions, covering the complete journey from spec to silicon. What sets Marquee Semiconductor apart is our unique end-to-end automation capabilities. Leveraging our proprietary Professional Service Automation, Register Service Automation, and System Integration Automation tools, we streamline the design process, boosting productivity and ensuring real-time project tracking with complete transparency. With a relentless commitment to excellence and innovation, Marquee Semiconductor consistently delivers high-quality services and solutions that set new industry standards. By joining forces with the Singapore Semiconductor Industry Association, Marquee Semiconductor is poised to drive innovation, collaboration, and growth within the dynamic Singaporean semiconductor ecosystem.
About SSIA
As Singapore Semiconductor Industry Association (SSIA) has more than 250 members today including companies and organizations throughout all parts of the complex and comprehensive value chain – IC design companies, Manufacturers, Fabless companies, Equipment suppliers, Photovoltaic companies, EDA and material suppliers, Training and service providers, IP companies, research institutes and Academia, as well as individual members. Since 2013, SME membership has grown exponentially and SMEs now account for close to half of SSIA's membership. For more information about SSIA, visit: https://ssia.org.sg/
Brenda Zavala
Marquee Semiconductor
email us here
Visit us on social media:
Facebook
LinkedIn
Source link
The content is by EIN Presswire. Headlines of Today Media is not responsible for the content provided or any links related to this content. Headlines of Today Media is not responsible for the correctness, topicality or the quality of the content.
Subscribe us on