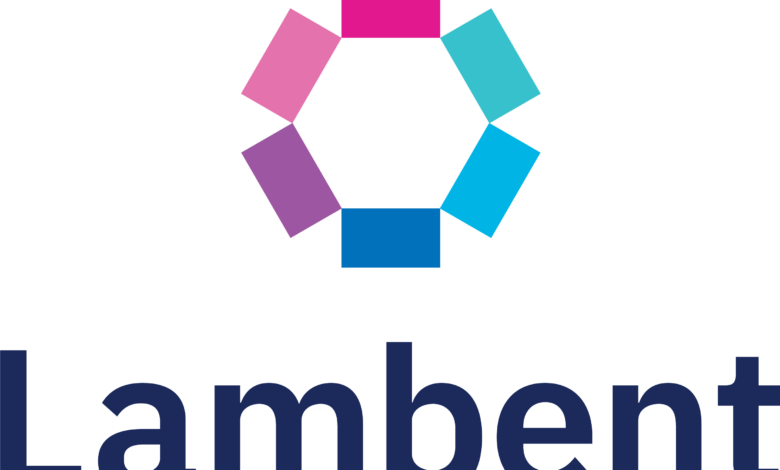 BOSTON, Oct. 25, 2023 (GLOBE NEWSWIRE) — Lambent Spaces, an occupancy analytics software company, will be a featured sponsor of two exclusive events focused on space planning and workplace design for facilities management professionals in corporate real estate and higher education.
Workplaces, which takes place November 5-7 at the Rancho Bernardo Inn in San Diego, will gather corporate real estate and workplace design leaders to discuss the dramatic shifts in the way people and organizations work and the need to create new environments and experiences that inspire and engage people in the hybrid era. Some of the topics on the agenda include:
AI's Impact on Productivity + Workplace Operations
The Emerging Tech Powering Collaboration & Reshaping Work
Designing Inspiring + Effective Workplaces
Successes in Space Planning Experimentation & Portfolio Optimization
The Higher Ed Facilities Forum takes place November 12-14 at the Hyatt Regency Lost Pines Resort in Austin, Texas. Facilities management and space planning professionals in higher ed will gather to discuss how their institutions are adapting to changes in campus space utilization, new learning environment requirements and remote/hybrid work. Specific agenda topics include:
Developing a Business Strategy for Facilities Management
AI Applications for Campus Security & Crime Prevention
The Rise of Multi-Purpose Mega-Buildings
Combatting the Deferred Maintenance Crisis Through Asset Optimization
About Lambent Spaces
Lambent Spaces is an occupancy analytics software company helping corporate and higher ed campuses optimize space utilization, facilities operations and real estate investments. Its SaaS-based platform leverages existing data sources such as Wi-Fi and sensors to provide anonymous and predictive analytics to inform decisions related to utilization, workplace experiences, planning, scheduling, and maintenance. The software delivers actionable intelligence so facilities professionals and space planners can make better use of the spaces they have. For more information, visit https://lambentspaces.com/.

Source link
The content is by Globe Newswire. Headlines of Today Media is not responsible for the content provided or any links related to this content. Headlines of Today Media is not responsible for the correctness, topicality or the quality of the content.
Subscribe us on