SINGAPORE, Oct. 03, 2023 (GLOBE NEWSWIRE) — HeLa Labs, a hi-tech company, today announces the official launch of a next-generation layer one blockchain network with privacy-preserving and consensus protocols for real-world adoption.
Kerching Choo, Co-founder of HeLa Labs, commented: "Our aim is to bring real-world adoption benefits to all industries, empowering them to leverage the power of our layer one blockchain."
The launch of the stablecoin-powered layer one blockchain is a collaboration between HeLa Labs and A*STAR's Institute of High Performance Computing (IHPC). It combines IHPC's expertise in building privacy-preserving modular blockchains with decentralised identities, with HeLa Lab's expertise in both the fintech sector and the blockchain industry.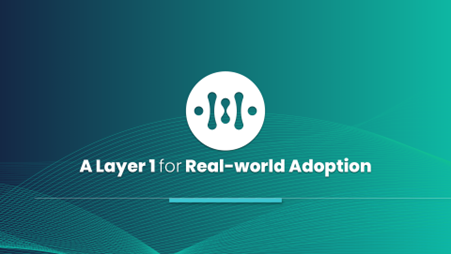 Kerching Choo added: "While we are focusing on developing a powerful and secure layer one chain, we are also committed to eco-friendly chain development. HeLa Labs is dedicated to reducing its carbon footprint and promoting a greener future while continuing to drive innovation in the blockchain industry."
By leveraging the power of blockchain technology and stablecoin integration, the HeLa Network opens up new possibilities for businesses and individuals seeking secure and efficient transactions. With its focus on real-world adoption, HeLa Labs will create tangible value for industries across the globe.
In the coming weeks, HeLa Labs will actively expand its ecosystem along with its grant program, forging strategic partnerships with industry leaders, developers, and enthusiasts to foster a vibrant community centered around the layer one chain network. Exciting initiatives such as hackathons, webinars, and developer programs are already underway, providing valuable opportunities for collaboration and growth within the HeLa Labs ecosystem.
For more information on the project, please visit HeLa Labs' website.
About HeLa Labs
HeLa Labs (https://www.helalabs.com) is a dynamic team of innovative developers, engineers, and designers dedicated to building transformative technology that drives the adoption of Web3. Our goal is to build a secure layer 1 blockchain for real-world adoption.
Editor Contact
Donna Lee (donna@helalabs.com)
A photo accompanying this announcement is available at https://www.globenewswire.com/NewsRoom/AttachmentNg/2f642d7e-d382-43e9-8485-5f775cb53ab0

Source link
The content is by Globe Newswire. Headlines of Today Media is not responsible for the content provided or any links related to this content. Headlines of Today Media is not responsible for the correctness, topicality or the quality of the content.
Subscribe us on