Tortola, BVI, June 01, 2023 (GLOBE NEWSWIRE) — Ethereum Worlds, the luxury Metaverse builders and creators of Ethereum Towers (https://ethereumtowers.com), today announced the release of their highly-anticipated MVP (Minimum Viable Product) for their community-focused Metaverse platform. This initial release is exclusively available to premium asset holders and competition winners and serves as the first deliverable of a much larger ecosystem called Ethereum Worlds. Premium assets, such as Luxury and Penthouse Apartments, may be purchased via NFT secondary markets like OpenSea, or directly from the Ethereum Towers team.
The MVP showcases fully customizable penthouse and luxury apartments, which boast larger floor plans than their standard apartment counterparts. Additionally, premium assets offer higher multipliers for in-game mechanics, as well as other in-world incentives.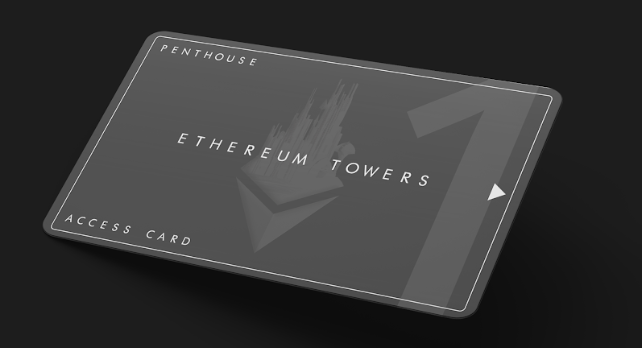 Built with a VR-first approach, the Apartments offered within Ethereum Towers provide a comprehensive and immersive experience that enable users to interact and engage within their virtual living space. The MVP will grant holders the ability to design, build, and furnish their Apartments with the added benefit of displaying their favorite NFTs as pieces of art on the walls. This will be done via the innovative Companion App that owners will use to access their assets and profile when not in VR. Moreover, users can leverage a customized avatar solution called Ready Player Me to further define their unique digital Metaverse identity and engage with fellow users as a Web3 version of themselves created from a selfie.
"The release of our MVP showcases the culmination of our hard work and dedication to creating a premium, community-focused Metaverse platform. We're excited to see how our premium asset holders will utilize their fully customizable apartments to create their unique virtual spaces," said Jason Zemgulis, CEO of Ethereum Worlds.
The Ethereum Towers virtual complex consists of 4,388 Apartments sold as NFTs. The prelaunch MVP NFT sale is currently ongoing on the Ethereum Worlds Discord channel. Instead of a mint, it is an open sale that reflects real-life property sales. Starting at 0.1 ETH, users can hand-select their dream virtual Apartment and be eligible for participation in a weekly raffle in which they can win a luxury Apartment. The NFT key sale is live as long as Apartments are available.
Ethereum Towers made headlines in March by announcing a strategic partnership with Trustless Music Agency, a prominent Web3 music management firm and sister company to TaP Music. With Headquarters in both London and LA, their roster of global superstars includes Ellie Goulding, Leigh-Anne Pinnock, Lana Del Rey, and more. The collaboration seeks to provide a platform for music artists to establish residency in Ethereum Towers and offer fans an exclusive opportunity to engage with their music idols through meet and greets and other events that will give exclusive access to residents of the Towers.  
This initiative reflects Ethereum Towers' commitment to creating innovative solutions that transcend the boundaries of traditional real estate, while simultaneously establishing a new paradigm for music industry collaborations in the metaverse.
"Our metaverse platform has the potential to revolutionize the virtual real estate industry by providing an immersive and unparalleled experience for our users." said Shane, COO of Ethereum Worlds. "We're excited to see the response from our users and are confident that our technology will continue to push the boundaries of what is possible in the Metaverse."
For more information about Ethereum Towers, visit  https://ethereumtowers.com
About Ethereum Towers: 
Ethereum Towers is a community-centric, vertical structure consisting of 4,388 resident-owned apartments and a variety of communal areas, set in the Ethereum Worlds Metaverse. Future expansions will be introduced to provide an evolving, exciting and socially dynamic experience for all users. 
Twitter – Discord – Website – linktr.ee