FLORENCE, Ky., Nov. 6, 2023 (SEND2PRESS NEWSWIRE) — Derm Aesthetics of Northern Kentucky, a cosmetic dermatology practice, just cut the ribbon on its state-of-the art facility aimed at serving the people of Northern Kentucky and the Greater Cincinnati area. The practice offers the latest, most advanced non- to minimally invasive aesthetic treatments available.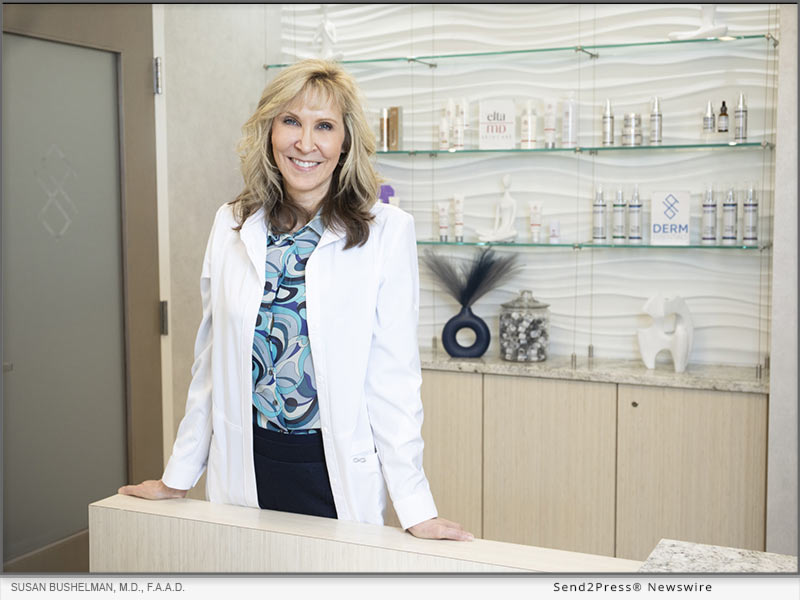 Image Caption: Board-Certified Dermatologist and Aesthetic Physician Susan Bushelman, M.D., F.A.A.D., of Derm Aesthetics of Northern Kentucky.
This new facility, located at 8275 Ewing Blvd in Florence, is the brainchild of board-certified dermatologist and aesthetic physician Susan Bushelman, M.D., F.A.A.D. She is proud to be a long-time partner of Dermatology Associates of Northern KY, recently named Best Dermatology Practice in Northern KY. Derm Aesthetics extends this same high standard to an expanded menu of cosmetic services.
Throughout her career of treating patients for a myriad of medical dermatological needs, Dr. Bushelman began to realize that there was a growing need for more professional cosmetic treatment options such as neurotoxin injections, laser treatments, and other non-surgical options to address the visible signs of aging and other skin concerns. As demand for these services increased, Dr. Bushelman developed a dream of opening her own practice to meet that demand.
"We realized we could make this bigger and serve patients better, but we needed more space to do it," Dr. Bushelman explained. "I wanted to provide a clinical cosmetic dermatology space to serve my growing number of aesthetics patients. When I came across the amazing space on Ewing Blvd, I knew it was the perfect place to house that dream."
Dr. Bushelman says she's very excited to provide treatments that help boost confidence and improve quality of lives overall, but she wants people to realize that, in most cases, there's no one-and-done solution to address a patient's concerns.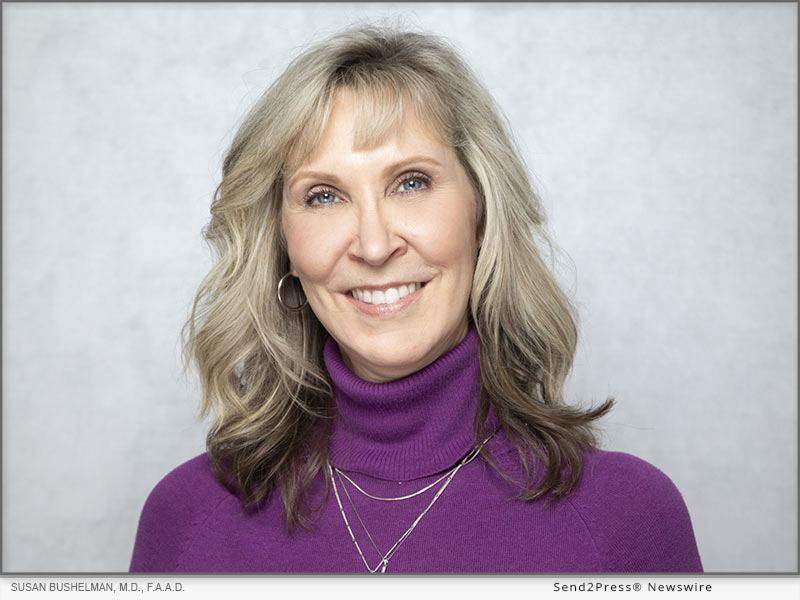 Image Caption: Susan Bushelman, M.D., F.A.A.D..
"I like to explain to my patients that aesthetics is a journey. There's not just one thing that we're going to do that's going to give you immediate optimal results," she said. "It's an ongoing process. That process and journey begins at Derm Aesthetics."
Dr. Bushelman went on to say she's still proudly affiliated with Dermatology Associates for the more medical side of her practice but providing more options for popular medical aesthetic treatments is something she specifically wanted for the people of this area.
"Whether it's wrinkle reducers, dermal fillers, chemical peels, laser skin-resurfacing, or any of the other beautiful options we have available, I want to help you choose what best aligns with your individual goals of looking years younger, or even just a bit more refreshed," she said.
Susan Bushelman M.D., F.A.A.D., is board-certified in Dermatology and also completed a residency in Internal Medicine. She is a fellow of the American Academy of Dermatology, a member of American Society of Dermatological Surgery and the American Society for Laser Medicine and Surgery. She is a member of the American Medical Association, Kentucky Medical Association as well as Past President and long-time Board Member of the Northern KY Medical Society and Northern KY Foundation.
For more information on her cosmetic dermatology practice and its treatment options, call (859) 363-5394 or visit https://dermaestheticsnky.com/.
News Source: Derm Aesthetics of Northern Kentucky
Source link
Subscribe us on