VANCOUVER, British Columbia, June 02, 2023 (GLOBE NEWSWIRE) — Anonymous Intelligence Company Inc. (CSE: ANON) (OTC: ANICF) (FRANKFURT: 1JI0) ("ANON" or the "Company"), a leading decentralized network, computational intelligence and data storage technology company, focused on leveraging its proprietary Web 3.0 technology products to enable the decentralized movement among consumers and business alike, is pleased to announce "Turminal.ai", a privacy-focused AI curation app. Turminal.ai provides access to Chat GPT, and eventually a curated sweet of image creation, programming, HR, marketing, and other AI-powered programs while providing users an integrated layer of security to make user privacy a priority.
The app is built on ANON's Limitless privacy technology that creates a private tunnel between users and the AI infrastructure system. The app is being developed in response to multiple thought leaders and governments voicing their discomfort with the data and privacy-breaching capability of AI in its current form1. Italy has gone as far as to ban Chat GPT from its borders and multiple countries have announced privacy task forces to investigate potential AI breaches.2 Turminal.ai aims to relieve users of these problems and provide the world with safe and secure access to modern AI technology.
The Anonymous Intelligence Company believes in the world-changing power of AI, but like AI thought leader Sam Altman stated, "We believe that the benefits of the tools we have deployed so far vastly outweigh the risks, but ensuring their safety is vital to our work."3 The Turminal.ai App is just step one in ANON's plans to de-risk AI from privacy and data breaches.
"I am proud of the team at ANON and their lightning-quick response to the changing desires of the AI marketplace. The Turminal.ai app is the first program we know of to tackle the privacy problem that is plaguing AI at the moment." Said Lucas Russell, CEO. "The program will be offered as a free beta to begin, but will then move to a freemium model powered by the ANON SDK that will provide shareholders with value and the company with revenue without compromising our user's personal data."
The Turminal.ai app is currently in private alpha stage, with a public beta scheduled for launch shortly at http://turminal.ai. The app is being developed for both desktop (PC & Mac) as well as mobile (Android and iOS) environments.
Users interested in participating in the Alpha and Beta stages can sign up at http://turminal.ai now.
Images of the application are available at the bottom of this news release.
Powered by ANON SDK.
The ANON SDK is a monetization program developed by the Anonymous Intelligence Company that collects public data in return for providing premium web3 applications for its privacy minded user base. The data scraped from users never identifies, logs, or keeps personal data, and instead gathers freely available data from users as they use Various ANON apps. This data goes on to build data sets for AI, and other applications. Currently the ANON SDK is being tested in the Limitless VPN platform and is soon to be launched with the Turminal.ai app as well as future ANON products.
For more information about ANON and its anonymous intelligence mining technology, please visit www.cloud9web3.com or contact its media relations department at media@cloud9web3.com.
On Behalf of the Board,
ANONYMOUS INTELLIGENCE COMPANY INC.
Lucas Russell
President & CEO
(604) 669-9788
About Anonymous Intelligence Company Inc.
Anonymous Intelligence Company Inc. is a technology company focused on leveraging its proprietary Web 3.0 technology products to enable the decentralized movement among consumers and business alike. Web 3.0 enables a sustainable world where decentralized users and machines are able to interact with data, value and other counterparties via a substrate of peer-to-peer networks without the need for third parties creating many benefits such as giving each user full control and ownership of all personal and corporate data.
For further information, please contact:
Paul Searle
Corporate Communications
Citygate Capital Corp
Phone: (778) 240-7724
psearle@citygatecap.com
Forward-Looking Statements
This press release contains "forward-looking information" and "forward-looking statements" within the meaning of applicable securities laws, including statements regarding the future strategy of the Company. This information and statements address future activities, events, plans, developments and projections such as: the functionality and operability of the technology; the potential for income generating while label monetization opportunities; the ability for customers to gain competitive advantages with data; and expectations to increase value with respect to the technology. All statements, other than statements of historical fact, constitute forward-looking statements or forward-looking information. Such forward-looking information and statements are frequently identified by words such as "may", "will", "should", "anticipate", "plan", "expect", "believe", "estimate", "intend" and similar terminology, and reflect assumptions, estimates, opinions and analysis made by management in light of its experience, current conditions, expectations of future developments and other factors which it believes to be reasonable and relevant. Forward-looking information and statements involve known and unknown risks and uncertainties that may cause actual results, performance and achievements to differ materially from those expressed or implied by the forward-looking information and statements and, accordingly, undue reliance should not be placed thereon. Risks and uncertainties that may cause actual results to vary include, but are not limited to: flaws or issues related to the underlying technology; customer preferences and competition; inability to scale or effectively market the technology, as well as other risks and uncertainties which are more fully described in the Company's annual and quarterly Management's Discussion and Analysis and other continuous disclosure documents which are available on SEDAR at www.sedar.com. The forward-looking statements contained in this news release are made as of the date hereof, and except as may be required by applicable securities laws, the Company assumes no obligation or intent to update publicly or revise any forward-looking statements made herein or otherwise, whether as a result of new information, future events or otherwise.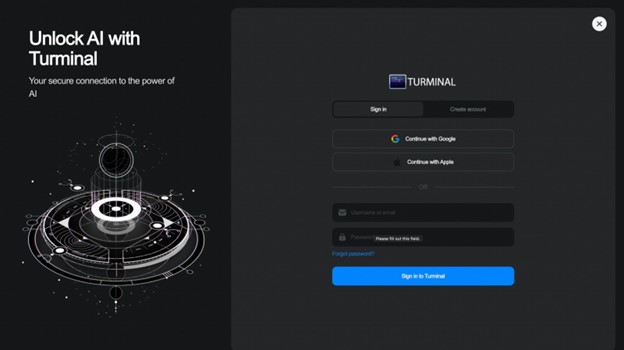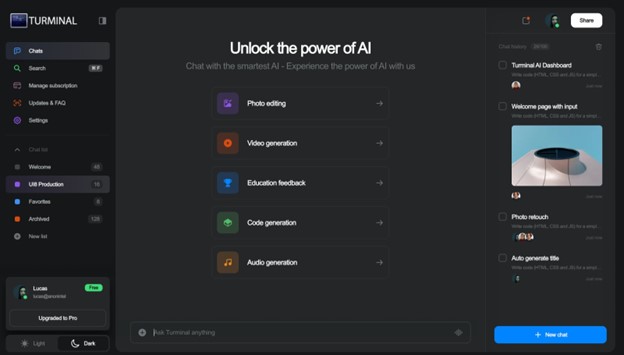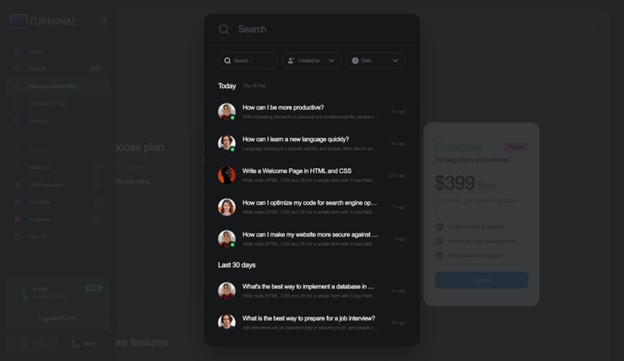 1https://www.cbc.ca/news/canada/british-columbia/canada-privacy-investigation-chatgpt-1.6854468
2 https://financialpost.com/pmn/business-pmn/european-privacy-watchdog-creates-chatgpt-task-force
3https://www.nytimes.com/2023/05/16/technology/openai-altman-artificial-intelligence-regulation.html
Photos accompanying this announcement are available at:
https://www.globenewswire.com/NewsRoom/AttachmentNg/a0aea982-5bcd-408b-ba02-9f8707ee5174
https://www.globenewswire.com/NewsRoom/AttachmentNg/692a4895-6f3b-4113-ba74-547a98ef524f
https://www.globenewswire.com/NewsRoom/AttachmentNg/7955ffa6-9caa-4033-83c8-b60b0ca6cef8