AirSage, Inc. partners with CIMA+ to host webinar about emerging benefits of vehicle insights in safety planning
Chris Wichman, Transportation Solutions Advisor at AirSage, transportation planner, and webinar speaker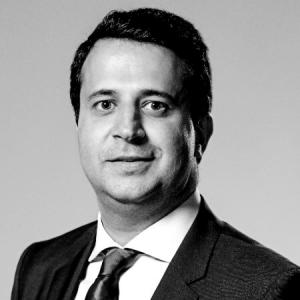 Soroush Salek, Director of Traffic Engineering at CIMA+ and webinar guest speaker
By tapping into new vehicle insights, transportation planners and engineers now have a fresh tool in the toolbox to tackle their most important challenge – improving roadway safety for all users."
— Chris Wichman
ATLANTA, GEORGIA, USA, September 14, 2023/EINPresswire.com/ — AirSage, Inc. will host a free webinar with CIMA+ called "Enhancing Safety Studies With Vehicle Insight" on Tuesday, October 3, 2023 at 12pm ET via Zoom. Transportation planning and engineering professionals are encouraged to participate to learn more about the new and emerging applications of vehicle insights for safety planning.
Connected Vehicle (CV) data is changing the game for traffic analysis and transportation planning. Between understanding a vehicle's path of travel, speed, and heading, transportation planners now have a wealth of data and insights they can use for better informed decision-making. However, many planners are not yet familiar with how to use this discrete data for safety planning.
Chris Wichman, Transportation Solutions Advisor at AirSage and a 10-year veteran transportation planner, will kick off the webinar by explaining how AirSage processes CV data to derive valuable insights and how these insights can be leveraged to enhance safety planning outcomes. Guest speaker, Soroush Salek from CIMA+, will then share how he used AirSage's CV data to augment a recent regional safety plan.
CIMA+ is a Canadian consultancy that works on various engineering projects ranging from transportation to infrastructure, energy, and things in-between. Soroush Salek is the Director of Traffic Engineering and has 17 years of experience in the field of transportation engineering. He has been involved in multiple traffic operations and road safety projects involving data analysis and visualization.
In short, the webinar will cover:

– Key insights derived from AirSage's CV data

– Applications of AirSage's CV data for safety studies

– How CIMA+ employed AirSage vehicle insight to augment a recent regional safety plan
Chris Wichman states: "By tapping into new insights for vehicle movements and driver behavior, transportation planners and engineers now have a fresh tool in the toolbox to tackle their most important challenge – improving roadway safety for all users."
Interested transportation planning and engineering professionals should register for the webinar here.
About AirSage, Inc.: AirSage, Inc. is the leading provider of mobility data and location intelligence data. Founded in 2000, AirSage has been highly trusted by over 200 clients in multiple industries. Patented developments and methodologies enable AirSage to provide the most comprehensive population and human movement analytics on the market.
Clare Carmody
AirSage, Inc.
+1 404-809-2499
email us here
The content is by EIN Presswire. Headlines of Today Media is not responsible for the content provided or any links related to this content. Headlines of Today Media is not responsible for the correctness, topicality or the quality of the content.