AlphaGPT is actively recruiting talents worldwide to drive data asset development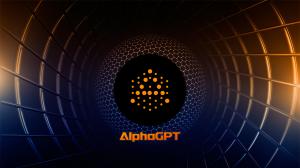 AlphaGPT is a leading artificial intelligence quantification company.
MANCHESTER , UNITED KINGDOM, June 11, 2023/EINPresswire.com/ — Leading AI quant trading company, AlphaGPT, is disrupting the industry with its cutting-edge technology and innovative approach to providing efficient and stable quant trading solutions to global investors. With a team of top-notch AI experts and financial analysts, AlphaGPT offers one-click quant trading strategies driven by advanced algorithms to optimize trading efficiency and accuracy.
AlphaGPT's core values of freedom and fairness are at the heart of its mission. The company believes in providing equal opportunities for all to participate in trading, realize value, and increase wealth. Through the use of Alpha robots, AlphaGPT enables intelligent quantification, a groundbreaking trading method that significantly enhances profitability and market understanding.
Alpha robots, equipped with state-of-the-art algorithms, employ data mining and deep learning techniques to analyze market trends, identify profitable trades, and execute them automatically. This advanced technology empowers investors to navigate market changes more effectively and maximize profits. AlphaGPT's global team of part-time employees is crucial in continuously improving the robots' quantification and mining capabilities through data input and learning.
AlphaGPT is embarking on a worldwide recruitment drive for part-time employees to expand its operations further. These employees will activate and operate the company's quant robots, contributing to the robots' development by providing essential data for analysis and learning. No specific major or experience is required, only a passion for learning, a serious work ethic, and recognition of AlphaGPT's mission. Part-time employees enjoy flexible work locations, including the opportunity to work from home or while on the go, a generous salary package, and substantial bonuses and benefits.
Beyond its quant trading solutions and recruitment efforts, AlphaGPT offers a comprehensive suite of services. Its parent company, Alpha Asset LTD, provides clients with quant trading strategy consulting, trade execution, risk control services, and portfolio management solutions encompassing asset allocation, risk management, and performance evaluation.
"AlphaGPT is at the forefront of revolutionizing the quant trading landscape," said the spokesperson for AlphaGPT. "Our commitment to utilizing cutting-edge AI technology, providing free and fair trading solutions, and offering flexible work opportunities to part-time employees sets us apart. If anyone is seeking a meaningful job with an innovative and forward-thinking company, AlphaGPT is an opportunity they cannot afford to miss."
For more information on AlphaGPT and its groundbreaking quant trading solutions, please visit https://alphagpt.org.
Marylou Santos
AlphaGPT
161 9496 0451
service@alphagpt.org
Visit us on social media:
Twitter
The content is by EIN Presswire. Headlines of Today Media is not responsible for the content provided or any links related to this content. Headlines of Today Media is not responsible for the correctness, topicality or the quality of the content.